Your engagement ring is beautiful; a representation of the love you and your partner feel for one another. You will wear your engagement and wedding rings more than any other piece of jewelry.
Read on for general care and safety tips for wearing an engagement ring and other jewelry.
The following article by http://www.easyweddings.com.au/articles/engagement-ring-care/ explains the expert tips about how to take care of your engagement ring – Symbol of love & commitment
Engagement ring care
Your engagement ring will probably be the most important jewelery purchase you will make. Looking after it needs not be time consuming or expensive. It will make sure that you continue to enjoy your ring for years to come.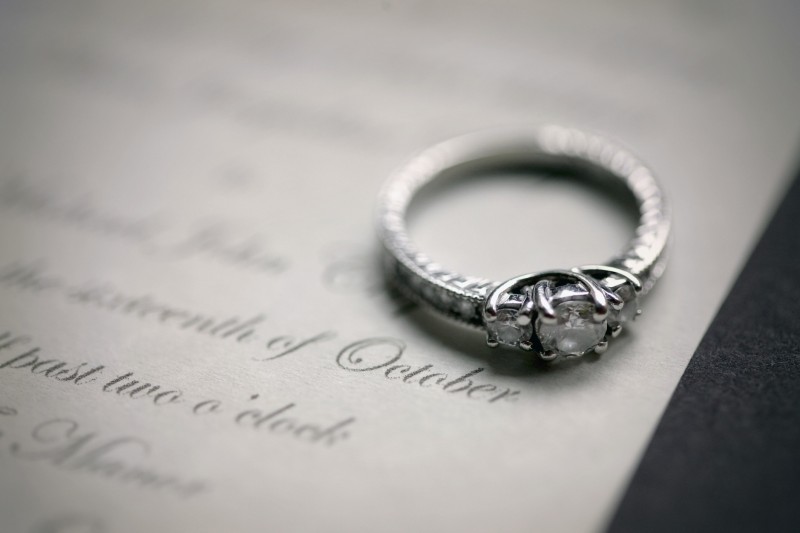 Engagement Ring
Engagement ring care
Diamond and might be the strongest gemstone but if it is subjected to a strong blow or drop in the wrong place, it can cleave and fracture. The same applies to the metal if it is hit repeatedly over a period of time, it will show some pits and marks and will wear out quicker than it should. So what's the answer to safeguard the beauty of your engagement ring?
Don't wear your ring when doing any strenuous activity where the metal and/or stones are likely to be under stress, i.e. gardening, cooking. Avoid metal pans and door handles, wear gloves at the gym. Diamonds will need regular cleaning to remain bright and sparkling.
The same tips apply to engagement rings set with coloured gemstones. A little bit of care will go a long way in keeping this special ring looking its best. See full post here: http://www.easyweddings.com.au/articles/engagement-ring-care/
Browse our site- for brilliant collection of diamond Jewelry at Steels Jewelry