We are thrown into a series of journeys that could define, the day we come into the world. Some are a lot more memorable than others, some a lot more joyful.
A diamond journey pendant can showcase a passage you have just entered, leaving or still experiencing. The first time the both of you went on a holiday together, you meet her parents, discover mutual interests that make you a couple. The gift of a journey pendant will show her you are walking on the same path together. It will remind her of the beautiful and personal journey that lies ahead.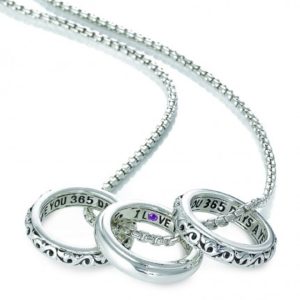 Your path can become a new path for those you love. Once you are ready to be on your own- whether join the travelling traveling circus of your dreams, or marry the love of your life, your mom will be on her own journey.  For various reasons, her life is as new as yours, for various reasons. You could give your mom the perfect diamond journey pendant that symbolizes the amazing child she raised. You could even get photos from her phone as she likes hiking, her journey pendant a talisman on her latest adventure.
A diamond journey pendant could make a perfect gift for whatever journey in life your mom could take. It is a special gift to show how much you love her.  Steel's Jewelry has a selection of diamond pendants, so there is something for every woman. From a gorgeous diamond spiral in white gold to a three-stone drop with a simple chain, every journey could have a pendant.
Head on over to Steels Jewelry. Visit – Steels jewelry or call (229) 244-3369.