Speed, strength and swiftness are important for a tennis player. How about sparkle and shine? A diamond bracelet could do the trick. Tennis and diamonds have a history together. The history is based on a story is about how Chris Evert's bracelet broke during a tennis match.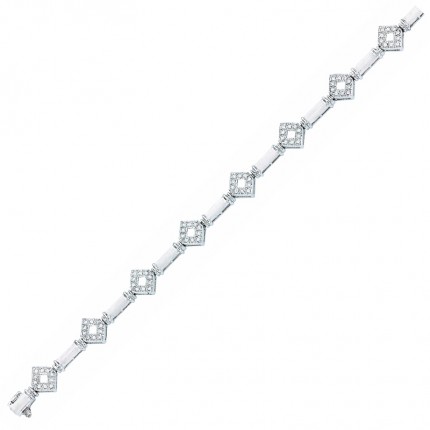 Diamond Bracelet
Steel's jewelry provides a diamond bracelet for various occasions and personal style. You may like a simple ring of diamonds or something bolder to compliment your wrist, like a bracelet, the jewelry store has something for you. It's nice to follow Chris Evert's lead, after all, she did prove that diamonds are forever and a girl's best friend. In the present era, Gabriela Sabatini and Serena Williams, tennis champions wore diamond bracelets on the court.
The ideal thing about the bracelets is that it will sit on the wrist comfortably as you enjoy your drink. You need not be sweaty to wear them while playing a match. In fact, you don't have to like tennis to shine like a star.
Bracelets for Other Occasions
If you want to add a little sparkle to your court appeal, you can have a look the journey bracelets, silver chain bracelets and other fashion bracelets. The perfect complement for love and symbol of growing love is the journey bracelet. Small to large diamonds symbolize how love has become more beautiful and brilliant with time. Ideal for making a personal statement is the diamond fashion bracelets.
Shop and find your perfect diamond bracelet at Steel's Jewelry. Visit (Steel's Jewelry) or call (229) 244-3369.