The wedding band you give your soon to be better half while saying the wedding vows, is one of the most special purchases you make in life. The gorgeous piece of jewelry symbolizes your never-ending love and commitment for her.
The elegant diamond wedding band presents the start of a new journey together as one. You should try and avoid comprising on the look and longevity.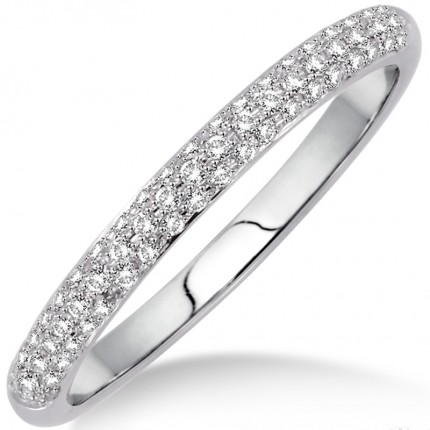 Choose the Metal
The metal you select for your wedding bands is important in deciding its beauty. A smart choice starts with being aware of your options. Here is a guide that shows a few choices of metals you can look at:
Yellow Gold
Yellow Gold are one of the most traditional and popular choices of metals. It can be divided into various categories based on its purity. 24 carat gold, the purest form, can be mixed with stronger metals to be made into jewelry. 22 carat gold consists of about 90% of pure gold, which alone can be used to make wedding bands. The 18 and 9 carat gold consists of about 70% and 30% gold each. It can be used to create a number of styles and settings.
White Gold
Yellow gold mixed with zinc or nickel, gets a silvery white color which is called white gold. The metal when plated with rhodium, gets a hard surface with an attractive shine. It is one of the most popular choices for wedding bands. Rose gold is another popular and stylish choice.
Platinum
It has a smooth silky finish along with being elegant and attractive.
Sterling Silver
It is a greyer tone as compared to platinum. It is similar to yellow gold in terms of being soft. It can be mixed with copper to make jewelry.
Select the best metal for your wedding band from the collection. If you need more help with the metals, head on over to Steels Jewelry.